Providing exceptional medical care to families since 1979
In 1979, Dr. Lee Rice envisioned a different style of medicine, free from the constraints of insurance and managed care — a patient-centered practice, with the right experts, providing a level of care that would change lives and make people well. As a pioneer in the field of wellness, Dr. Rice was ahead of his time. Lifewellness Institute is a labor of love for Dr. Rice and his wife Mary, and this love is evident in every aspect of the clinic and the care we provide.
Dr. Rice earned his B.S. degree from the University of California, Santa Barbara, and received his D.O. degree from Kirksville College of Osteopathic Medicine (now A.T. Still University). He completed his internship and Family Medicine residency in the U.S. Navy Medical Corps. Currently, he is board certified in Family Medicine with a Certificate of Added Qualification in Sports Medicine, and a diplomate of the American Board of Integrative and Holistic Medicine.
Early in 2020, Lifewellness Institute created a partnership with San Diego Sports Medicine (SDSM), which was originally founded by Dr. Rice in 1979. To assist with this partnership, Dr. Shannon Cheffet, who has been with SDSM since 2013, joined Dr. Rice at Lifewellness Institute. Dr. Cheffet brings with her 19 years of experience and is board certified in Internal Medicine and Pediatrics. She helped create the newest membership-based program at Lifewellness, Premier Primary Care, which offers patients expanded direct access to their physician while still utilizing insurance.
As family, sports, functional, and preventive medicine providers, we care for your entire family. Our patient families often trust us to care for multiple generations. We are experts in complex problems of aging, understanding adolescents and teens, and treating athletes of all ages. Mental health is another important part of your care, so we maintain relationships with a variety of mental health specialists, including the True Life Center and Hazeldon Betty Ford Clinic for help with addiction and substance abuse.
Lifewellness Institute frequently provides educational wellness programs to large and small businesses, lunch-and-learns, seminars, and online educational experiences in health and wellness. In addition, annual and year-round executive wellness programs are available to businesses that want to offer a more comprehensive health experience to their employees.
We are a thoughtful team of physicians, nurses, medical assistants, dietitians, and strength and conditioning specialists with the sole goal of providing exceptional care. Each visit to Lifewellness Institute is designed to optimize convenience and facilitate your health journey. In-house lab draws are available for annual and follow-up lab work. Our phlebotomists are highly skilled, quick and efficient, and know how to make it a "painless" experience. Lifewellness maintains radiology technicians for routine and acute X-ray needs.
We also offer bone density and body composition assessments in our year-round plans. With nutrition and fitness experts at your fingertips, you'll learn the best way to meet your nutrition needs and how to optimize your fitness using reasonable goals that don't rely on canned plans or advice. Most importantly, our physicians and staff deeply care about you and your health. They are available and accessible, knowledgeable, and committed to involving you in the development and implementation of your care plan. In short, our team is here to support you every step of the way.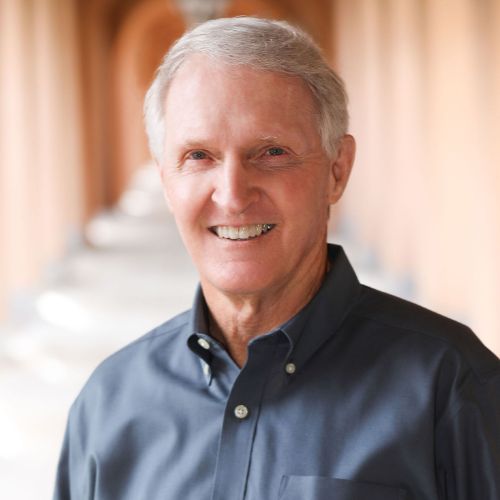 Lee Rice
With more than 30 years of experience as a family and sports medicine physician, Dr. Rice is a premier medical expert on wellness in the United States and internationally. Dr. Rice earned his B.S. degree from the University of California, Santa Barbara, and received his D.O. degree from Kirksville College of Osteopathic Medicine (now A.T. Still University). He completed his internship and Family Medicine residency in the U.S. Navy Medical Corps. Currently, he is board certified in Family Medicine with a Certificate of Added Qualification in Sports Medicine; he is also a diplomate of the American Board of Integrative and Holistic Medicine. Dr. Rice's passion is to facilitate positive life transformations through education and inspiration. A committed family man, he is a father to two beautiful daughters and a proud grandfather. He resides in Point Loma with his beloved wife, Mary, dog Hugs, and Maine coon cat, Yogi.
Shannon Cheffet
Dr. Cheffet joined the Lifewellness team in 2019 and has been practicing in San Diego County since 2006. A graduate of Western University of Health Sciences, D. O. program in 2002 , she completed a dual residency in Internal Medicine and Pediatrics at Loma Linda University Medical Center. Dr. Cheffet has worked as a medical director of a local Federally Qualified Health Center as well as a hospitalist for Sharp Memorial Hospital. She started with San Diego Sports Medicine in 2013 and transitioned to Lifewellness Institute in order to pursue her goals to provide quality and detailed care to her patients. Dr. Cheffet's experience as both a practitioner and a mother of four have reinforced her passion to treat the entire person, not just their illness. To support her special interest in wellness and obesity medicine, she became board certified in Obesity Medicine in 2021. Dr. Cheffet is honored to be the wife of a Navy helicopter pilot who also believes in having an active lifestyle. When they are not on the sidelines of a soccer, little league or lacrosse game, they will often hop on a paddleboard or head to the mountains to hike with their dogs, Bear & Kona.
Stephen Rohrer
Dr. Stephen Rohrer is excited to join the team at Life Wellness Institute. He has been a physician for nearly two decades. Dr. Rohrer comes to LWI with extensive experience in the fields of wellness and preventative medicine, primary care, musculoskeletal and sports medicine. His experience includes serving as a team physician for the San Diego State Aztecs for the past 15 years. In 2023 Dr. Rohrer covered the NCAA Sweet Sixteen, Elite Eight, Final Four and National Championship with SDSU men's basketball! He has covered numerous other sporting teams and events including the Los Angeles Dodgers, Ironman World Championship, Rock and Roll Marathon, and San Diego Bay Fair Hydroplane boat races. As a native of San Diego, Dr. Rohrer enjoys surfing, hiking, paddleboarding, kayaking, and volleyball with his family. He is a graduate of Midwestern University - Arizona College of Osteopathic Medicine (AZCOM) in Glendale, AZ. While in medical school, Dr. Rohrer completed an Osteopathic Manipulative Medicine (OMM) fellowship which involved teaching medical students various OMM techniques as part of their education, incorporating hands-on methods of manipulation to treat certain medical and musculoskeletal conditions. After graduating from AZCOM in 2005, he did his Family Medicine residency at The Reading Hospital and Medical Center in Reading, PA. Following residency, Dr. Rohrer moved back to San Diego where he completed a Sports Medicine fellowship through the joint UCSD, Navy, and San Diego Sports Medicine and Family Health Center fellowship program. Dr. Rohrer maintains academic engagement through research and lectures given to a wide variety of audiences including medical colleagues, physical therapists, medical students, and fellows. He is an adjunct professor at San Diego State University and UCSD. Dr. Rohrer is also deeply involved in his community, and he serves as a teacher and leader of youth in his church. He also participates in international medical missions outreach. Dr. Rohrer is a partner at the San Diego Sports Medicine and Family Health Center, the parent corporation of LWI. It is here that he provides comprehensive sports and family medical care and is heavily involved with their wellness and concierge services. He currently serves as the medical director of the San Diego Regional Firefighters' Wellness program. In addition, he serves as a team physician with the U.S. Olympic and Paralympic Training Site in Chula Vista, CA.
Linda Illingworth
RDN (Registered Dietitian Nutritionist)
Certified in functional nutrition and known for her practical advice, Linda sees patients in our clinic, provides corporate learning experiences, and teaches nutrition at the award-winning spas Rancho La Puerta and Rancho Valencia. When her father was diagnosed with heart disease, Linda was moved to complete a B.S. in Nutrition at CSULB and an internship at St. Luke's Hospital in Milwaukee, WI.
Besides her participation in supporting Grandma Lulu's Table and the Brain and Behavior Research Foundation, Linda maintains memberships with Dietitians in Functional Medicine and the Academy of Nutrition and Dietetics. A devoted yogini, Linda also loves hiking, trips to the beach, and mostly hanging out with her family and her two dogs, Enzo and Camm.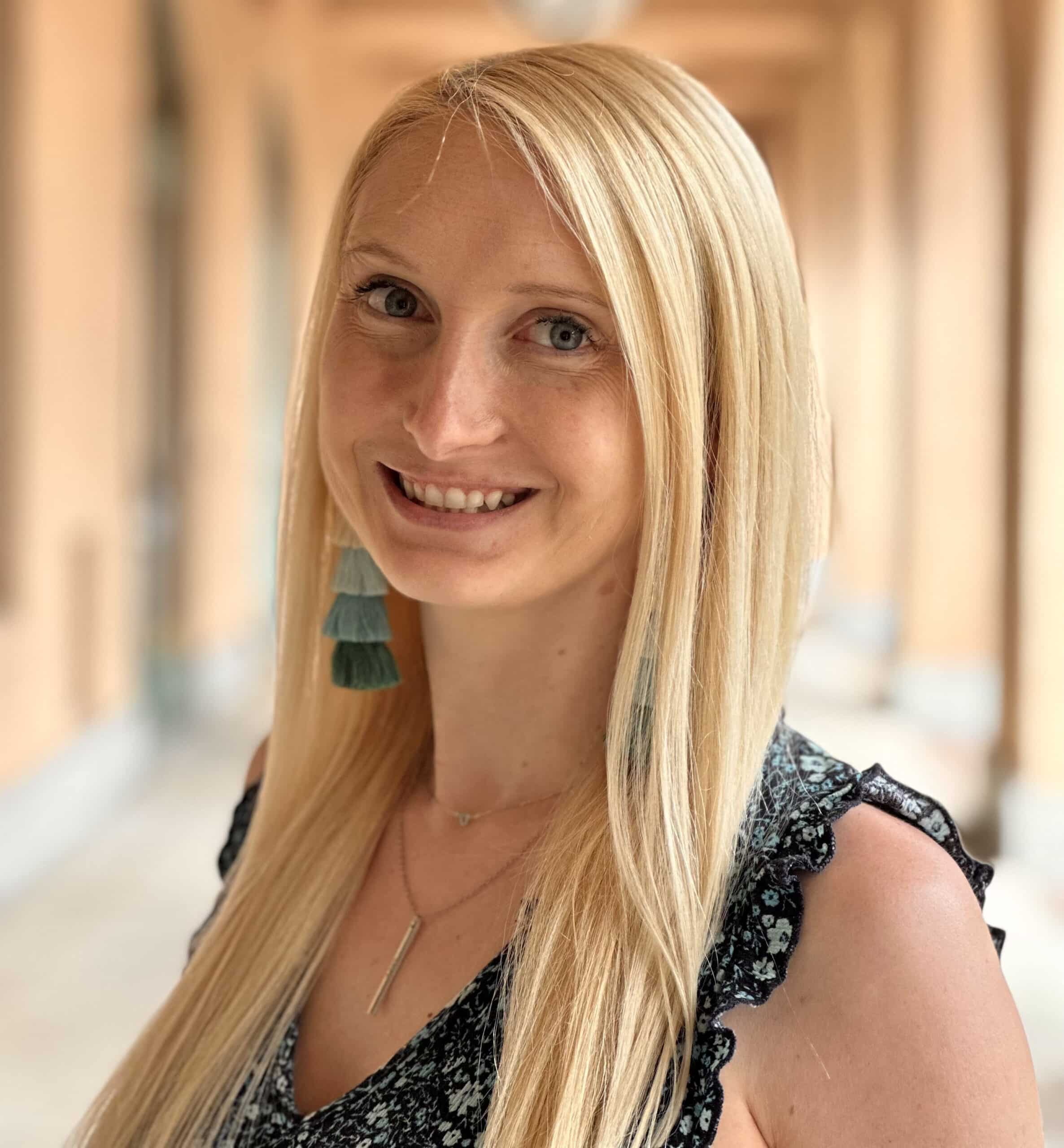 Alex Gjerset
Alex received her Bachelor of Science in Statistics from UCLA and has been an important part of the San Diego Sports Medicine-Lifewellness Family since 2016. Now exclusively at Lifewellness, she helps coordinate the front office and clinical team, handles patient contracts, is a MyChart expert, heads many projects, and addresses LWI technology needs--a true super genius! Alex is famously patient and warm with a great sense of humor. An avid lover of all animals, she has happily settled into a newly purchased home where she loves to read and snuggle with her beloved cat Kramer.
Rory Sutherland
Exercise Physiologist, MSCS
Rory holds an MS in Exercise Science from Point Loma Nazarene University and is a Certified Strength and Conditioning Specialist. In addition to his contributions at Lifewellness, Rory is the current Director of Sports Performance for San Diego Surf Soccer Club. He frequently travels with his soccer club teams and is a soccer athlete himself. As a true lover of the outdoors, Rory enjoys Overland camping in his 4Runner and surfing trips to Baja. He exercises the creative side of his brain by documenting his travels through photography. Rory was born and raised in San Diego and is married to his high school sweetheart, Amelia. At home, you'll find them hanging out with their dogs, Petey and Pancho, and their tuxedo cat, Pepe.
Ashli Amey
Ashli grew up in Coronado Island with her father in the Navy, and her mother as a nurse. She began her education at UCSD then went on to study Business and Accounting at Grossmont College, received her training as a Medical Assistant at UEI, and then completed a degree in Nursing at Kaplan College. Ashli is helpful and upbeat, and this is reflected in her family's commitment to the community. Each year, they support 50 families in need by providing meals for Thanksgiving and Christmas, and backpacks with school supplies for the children. Although Ashli enjoys nature, she prefers "glamping' to camping. She also loves water sports like surfing and boating, is a painter, and has two dogs.
Diana Poirier
An imaging tech with outstanding experience, Diana works for both Lifewellness Institute and San Diego Sports Medicine. Married for 30 years to her adoring husband, Diana is grounded by her faith and family. A seamstress and admirer of Rae Dunn ceramics, Diana makes frequent trips to visit her mother in Northern California and has two adult children and two grandchildren. Always quick to laugh and share a kind word, Diana is our rock. In addition to taking perfect pictures of people's insides, she also takes charge of tasks such as ordering supplies and our breakfast service.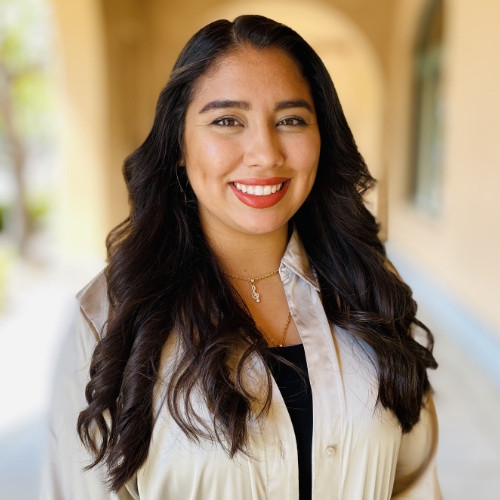 Destiny Cisneros
Destiny is our newest Patient Liaison at Lifewellness. She assists with scheduling, coordination of care, and communication with patients. Her calm and reassuring way puts everyone at ease. Born and raised in San Diego, Destiny has been working as an Administrative Assistant at the Alvarado office of SDSM for the past five years. She is an avid foodie and loves exploring new restaurants and eating experiences. For a peaceful day Destiny recommends heading to the beach with a blanket and good book.
Aylin Rendon
Born in Mexico and raised in San Diego, Aylin has been a Certified Nurse Assistant since 2017 and has worked in acute, post-acute, and rehab facilities for five years. Her plans include applying to nursing school, after which Aylin would like to become a Nurse Practitioner. Aylin is married and a proud mommy to her 9-year-old son. On the weekends, Aylin enjoys the outdoors walking with her family and dog in Coronado, taking kayaks to the beach, or heading to the desert with their 4-wheelers for camping.
Marin Russo
Marin is a recent graduate of UC Santa Barbara, where she started and served as captain of the UCSB Figure Skating team. Go, Gauchos! You may remember Marin as a scribe at LWI for the past few summers. She loves LWI so much she came back to work for a few years as she prepares to enter Physician Assistant school. Marin loves reading, having a good cup of coffee, and is looking forward to traveling abroad with her friends.
Talk to one of our medical experts and discover how we can help you live a healthier life with personalized care